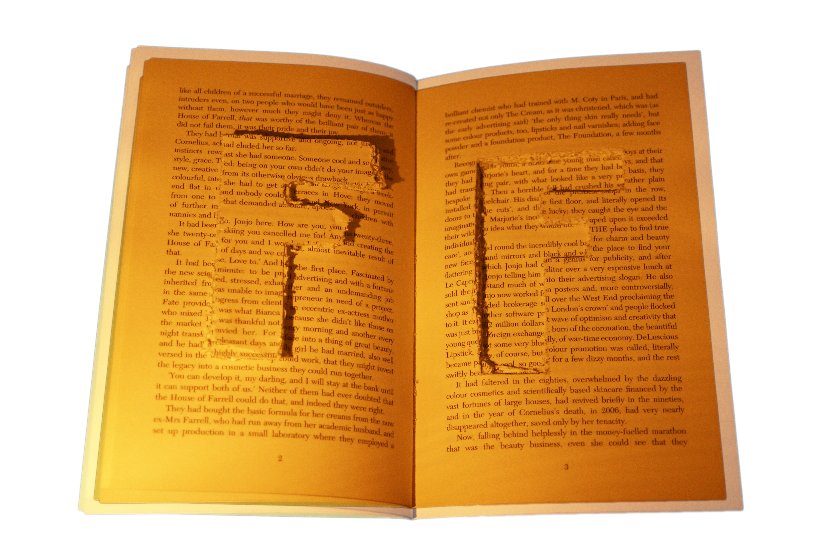 We are very excited to be launching the first ever Further From Festival in February 2016. In our first year we are absolutely delighted that established authors such as Liz Lochhead, Jim Crumley, Shirley McKay, Nick Sharratt and Ron Butlin will all be participating, along with some newer names on the Scottish literary scene, and a focus on local authors. Over two days we are hosting a poetry slam, an open mic night and a book fair, as well as dedicated author events for adults and children.
All the events are taking place in Queen Margaret Hall, which has ample parking and excellent disabled access.
Tickets are available now from Far From The Madding Crowd, people can either pop in, phone 01506 845509, or email sally@maddingcrowdlinlithgow.co.uk to reserve their spot.
Hopefully this will be the start of something really special in Linlithgow's cultural diary. In the depths of winter, February can be a pretty depressing month, but with such an eclectic range of performers and guests we think there's something to suit everyone's taste!
There is more information to be found on our facebook page, Far From The Madding Crowd Linlithgow and via our twitter feed, @Furtherfrom
We look forward to welcoming everyone in February!
Sally Pattle, Festival Co-ordinator
Contact us for tickets and any other information you would like in the usual ways:
T: 01506 845509
E: sally@maddingcrowdlinlithgow.co.uk
Or pop into the shop!
Tam Dalyell, Friday 5th February 6.00pm Tickets: £6.00
In a parliamentary career that spanned 43 years and the administrations of eight Prime Ministers, Dalyell was never a stranger to controversy. He argued fiercely against the Gulf War, military action in Kosovo, and the invasion of Iraq. He has also been a leading figure in the attempt to uncover the truth about the Lockerbie bombing. As the originator of The West Lothian Question, Tam's warnings about devolution and the disintegration of the United Kingdom have proved to be remarkably prescient. Answering the West Lothian question is now one of the most important and urgent political debates of our time, as leaders debate whether Scottish or Welsh MPs should be able to vote upon English-only matters after the devolution of the Scottish and Welsh parliaments. Tam will be in conversation with local historian and old friend, Bruce Jamieson.
The Further From Poetry Slam, Friday 5th February, 7.30pm, Tickets: £10
The Further From Festival Poetry Slam promises to be a night to remember! Poets Liz Lochhead, Michael Pedersen, William Letford & Jenni Fagan are all incredible performers and they will be joined by local lad Ian McCartney, named as one of Foyle's young poets of 2015.
There will be an open mic session following the slam and drinks are included in the ticket price.
Liz Lochhead
Scottish poet and playwright Liz Lochhead was born in Motherwell in 1947. She is a Fellow of Glasgow School of Art, an Honorary Doctor of Letters of Glasgow University, a Fellow of the Royal Conservatoire of Scotland, and of Glasgow Institute of Art, and is an Honorary President of the Scottish Poetry Library. Her poetry collections include Dreaming Frankenstein (Polygon, 1984), True Confessions and New Clichés (Polygon, 1985), Bagpipe Muzak (Penguin, 1991), and The Colour of Black and White: Poems 1984– 2003 (Polygon, 2003). Her plays include Tartuffe (Polygon, 1986), Mary Queen of Scots Got Her Head Chopped Off (Penguin, 1989) and the Saltire Society Scottish Book of the Year Award-winning Medea (Nick Hern Books, 2000).
Jenni Fagan
Currently Writer In Residence at The University of Edinburgh, Jenni Fagan is a poet and novelist. Her debut novel The Panopticon was selected as part of Waterstone's best worldwide debut novels of 2012. Jenni was recently selected as one of the (once-a-decade) Granta Best of Young British Novelists. The original collection Dead Queen of Bohemia won the 3AM Poetry Book of the Year in 2010.
Michael Pedersen
Michael Pedersen is a poet, playwright and animateur with an electric reputation on the performance circuit and a prolific precedent of collaborations, having teamed up with some of the UK's top musicians, film-makers and artists. Pedersen is also co-founder and circus master at Neu! Reekie!, now one of the country's most formidable literary nights. Neu! Reekie! has organised over seventy cultural showcases, on three continents, featuring spoken word, animation and live music. Other eclectic elements are thrown into the mix too, just to see what happens.
William Letford
William Letford has received a New Writers Award from the Scottish Book Trust, an Edwin Morgan Travel Bursary, and a Creative Scotland Artists' Bursary which allowed him to travel through India for six months. He's taken part in translation projects throughout Lebanon and Iraq and his work has appeared on BBC radio and television. His debut collection Bevel was published by Carcanet in 2012. His second collection is forthcoming in 2016.
Jim Crumley, Leo du Feu and Malachy Tallack, Saturday 6th February, 10.30am, Tickets: £8
This is a panel event which promises to be lively, informal and a lot of fun for the audience as well as the participants!
Jim Crumley
A nature writer, journalist and poet with 30 books to his name, Jim Crumley is also in high demand as a contributor for TV and radio, as well as print media. His 2015 study of beavers in Scotland and their impact on the environment, Nature's Architect, was praised in the Scottish Review of Books as 'passionate, compelling…a model piece of nature writing…drawing on decades of knowledge and experience.' In 2014 The Eagle's Way was shortlisted for a prestigious Saltire Society literary award, and his new Encounters in the Wild series – which sees Jim get up close and personal with Britain's favourite animals – has been a roaring success.
Leo Du Feu
Raised in Linlithgow, since graduating from Edinburgh College of Art in 2006 Leo du Feu has painted full time. Leo's paintings are regularly included in RSA, SSA and RSW selected exhibitions and are exhibited at galleries throughout Scotland and in London. His book, Landscapes and Birds of Scotland remains a good seller.
Malachy Tallack
Malachy Tallack is a writer and musician who has recently been awarded the Robert Louis Stevenson Fellowship, and the New Writers Award from the Scottish Book Trust. As a singer-songwriter he has released four albums and an EP, and performed in venues across the UK. Malachy has spent most of his life in Shetland, but has also travelled and lived in many places around the world, including several years on Fair Isle.
Jean Rafferty and Shirley Mckay, Saturday 6th February, 12.00pm, Tickets: £6
Both Shirley Mckay and Jean Rafferty are acclaimed fiction writers whose latest works have a Linlithgow link. This joint event should prove to be very interesting for anyone with an interest in fiction writing, both historical and contemporary.
Shirley McKay
Shirley McKay was born in Tynemouth but now lives with her family in Fife. At the age of fifteen she won the Young Observer playwriting competition, her play being performed at the Royal Court Theatre Upstairs. She went on to study English and Linguistics at the University of St Andrews before attending Durham University for postgraduate study in Romantic and seventeenth century prose. She was shortlisted for the CWA Debut Dagger. Shirley works as a freelance proofreader. The Hew Cullan mysteries set in St Andrews in the 16th century have a great following and in the latest book, Queen and Country, Hew is drawn into an investigation relating to the death of Mary Queen of Scots. Shirley Mckay is based in St Andrews with her family.
Jean Rafferty
Jean Rafferty is an acclaimed award-winning journalist based in Glasgow who has written on topics including gritty human interest stories, mostly about women. The Four Marys, a quartet of contemporary novellas based on Scottish history and lore, was shortlisted for the 2015 Jerwood Fiction Uncovered prize, and her first novel, Myra, Beyond Saddleworth (2012), was shortlisted for the Gordon Burn Prize. Jean is Chair of the Scottish PEN's Writers in Prison Committee.
The Further From Book Fair, Saturday 6th February 10.00am-4.00pm, Admission free
Throughout the day on Saturday there will be a book fair in Queen Margaret Hall with loads of books and special offers available. There will also be some local authors on hand to sign books between 11.30 and 1.30pm.
Authors will include Bruce Jamieson, Ed Hodge, Peter Wright and Harry Knox, John McGregor, John Fowler, Helen MacKinven and Mary Easson.
Ron Butlin & Jim Hutcheson: Here Come The Trolls!, Saturday 6th February, 1.30pm, Tickets: £5 for a family
Ron Butlin is a poet, playwright, novelist, short story writer and opera librettist whose works have been broadcast in the UK and abroad and have been translated into many languages. He was Edinburgh Makar from 2008-2014. Jim Hutcheson is an artist & musician and is the Art Director at book publisher Birlinn Ltd. Their first children's book together, Here Come The Trolls is a riotous romping rhyme introducing some really horrible trolls - perfect family fun!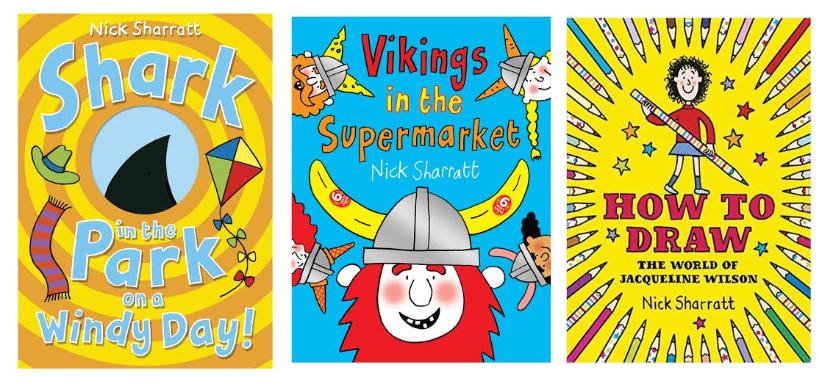 Nick Sharratt, Saturday 6th February, 3.00pm, Tickets: £5 for a family
Nick Sharratt is a household name for families as an illustrator who is associated with Jacqueline Wilson and Julia Donaldson among others, but he's also a successful author in his own right with titles such as Shark in the Park and Vikings in the Supermarket - this promises to be a real highlight!