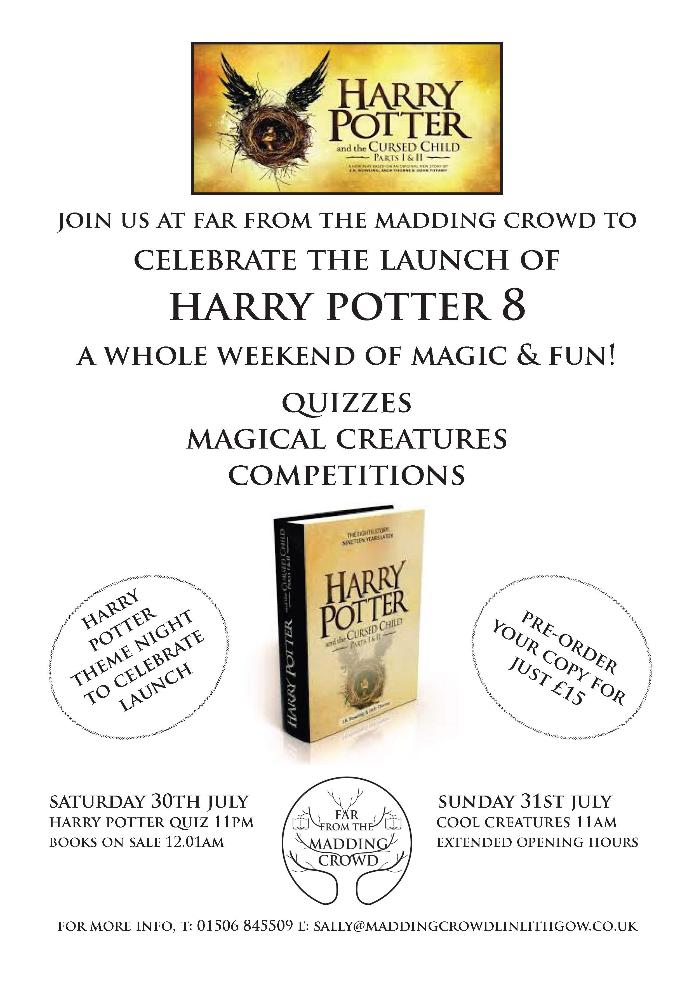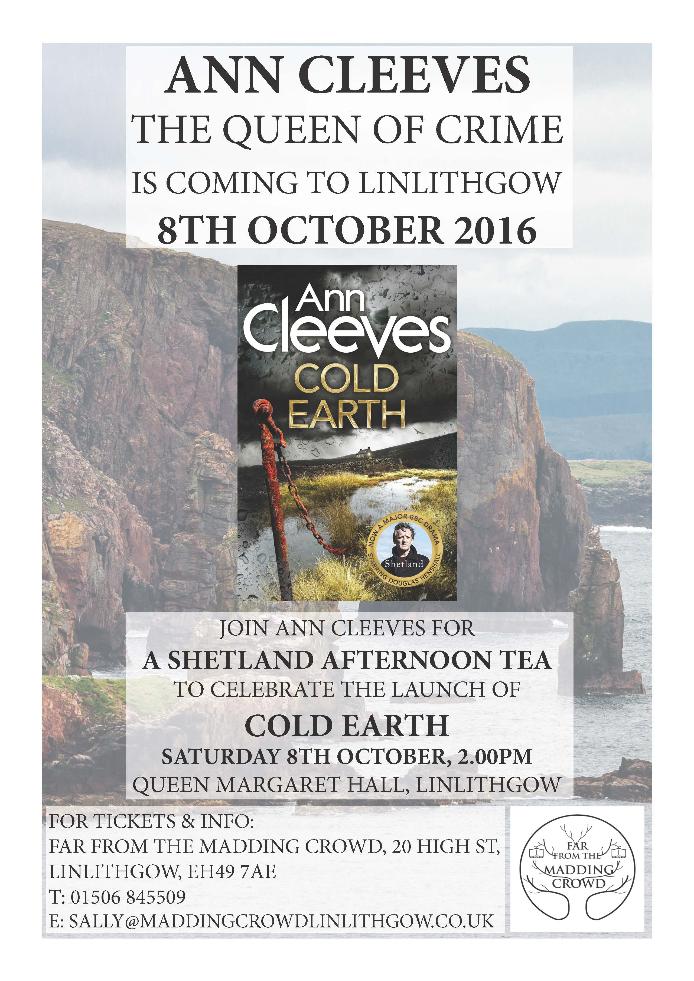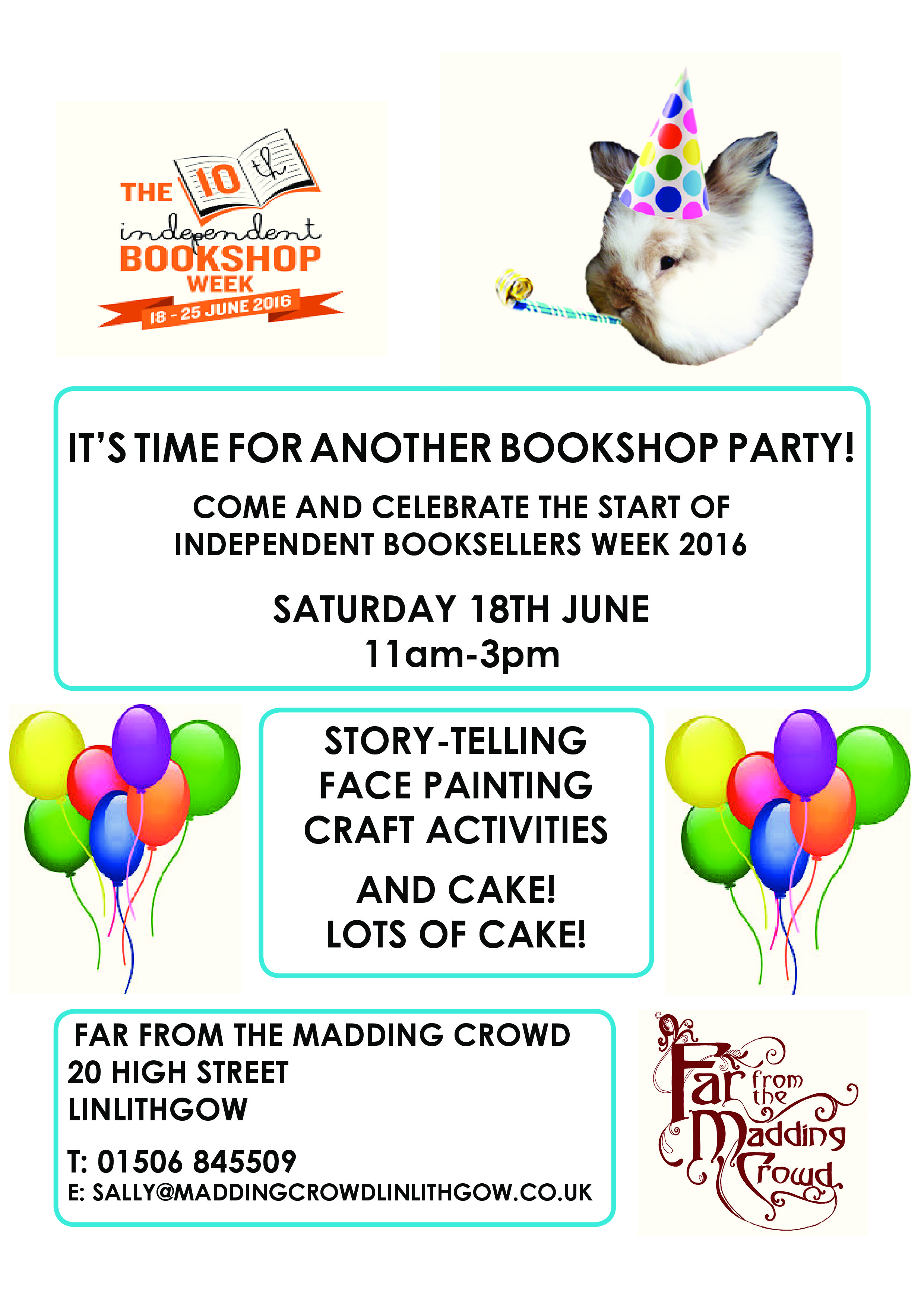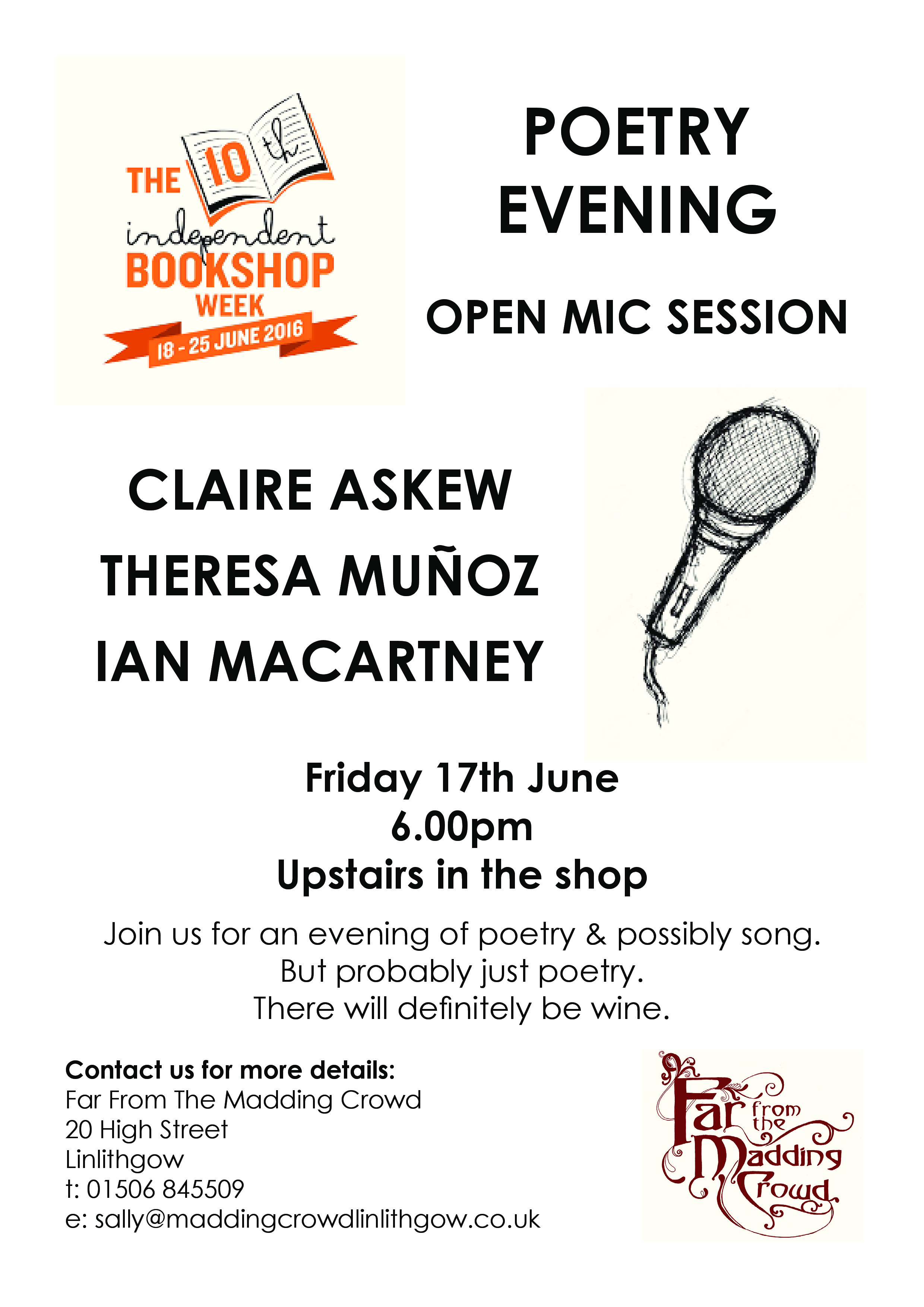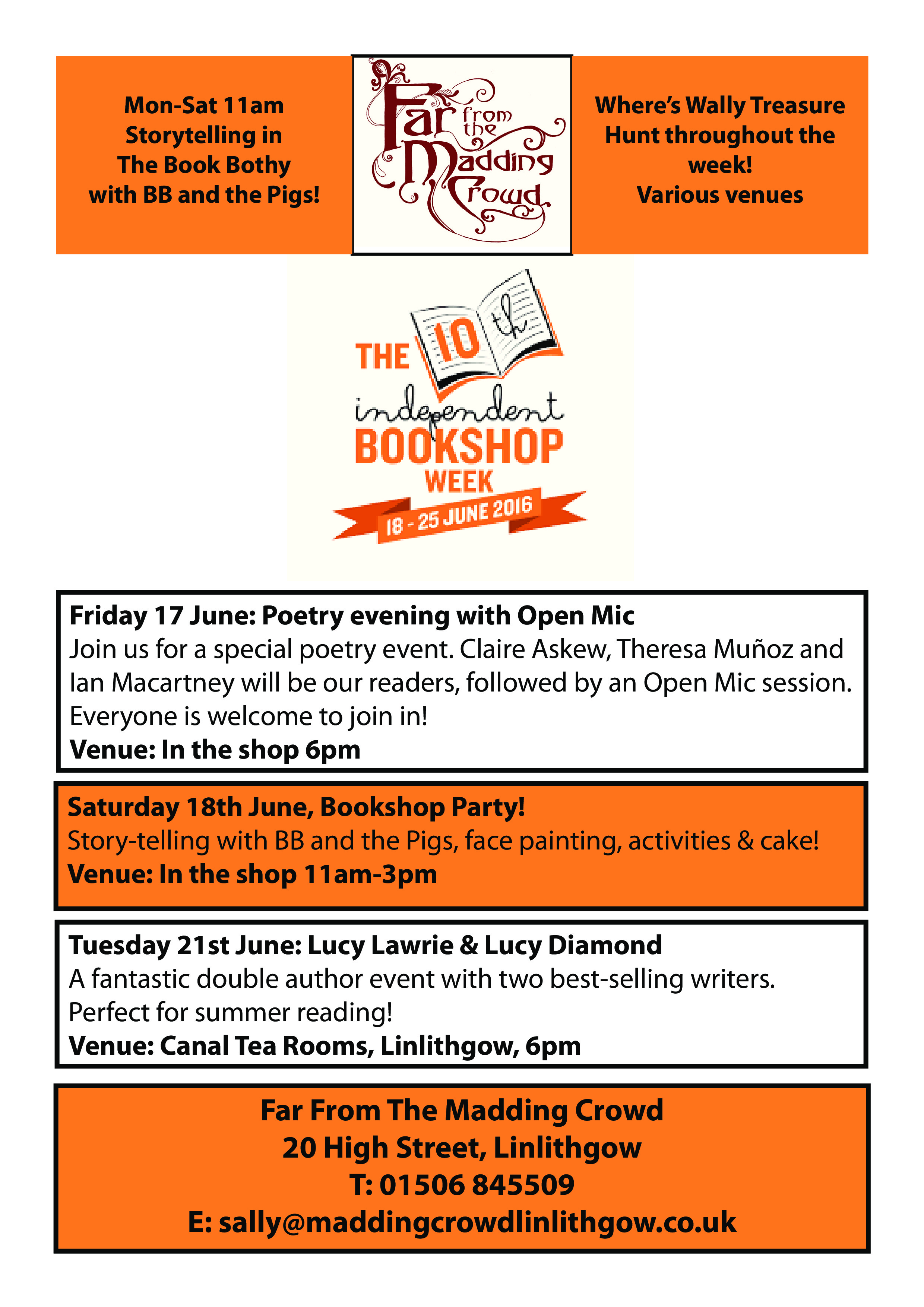 Join us every Saturday at 11am for Story-time with BB the Bookshop Bunny!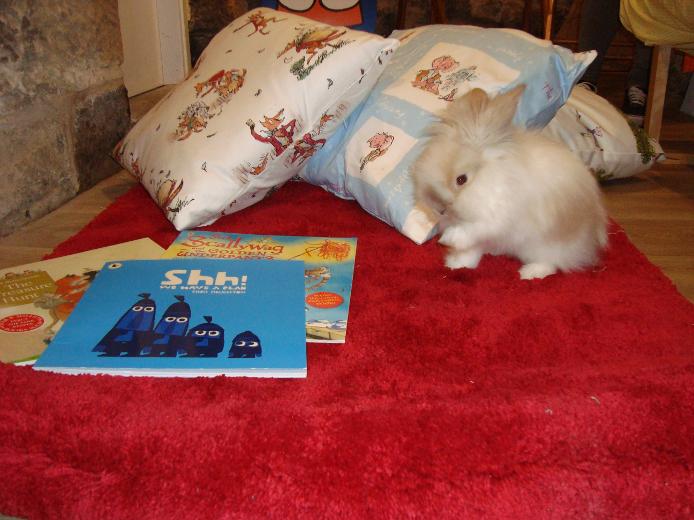 The Book Bothy is now open!
As well as Story-time every Saturday at 11.00, the Bothy is open every day with a craft table, comfy chairs and plenty of cushions - a brand new space for you to enjoy!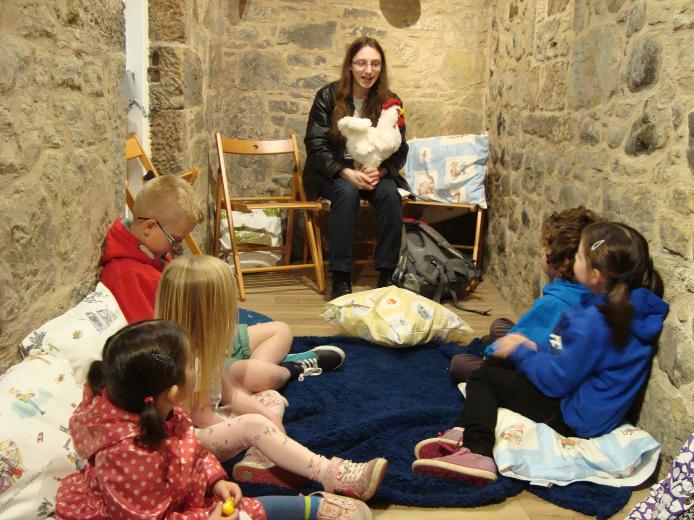 Here's a wee blog post from Freight Books - the Bookseller's Dozen - on the not so secret life of booksellers!
A few photos from our wonderful Afternoon Tea with Alexander McCall Smith - what a lovely way to spend a day!

Thanks to everyone who came, but especially to Ellie Updale our Chair - and of course the man himself!
Click here for all our latest news and events
Far from the Madding Crowd
A unique shopping destination, a bazaar of beautiful and unusual things...
A very warm welcome to Far from the Madding Crowd, a haven for shoppers and browsers in the heart of historic Linlithgow.
We offer a broad selection of books & maps, gifts, toys, jewellery, cards & stationery, tea, accessories, homewares,

vintage & antiques and much more, all under one roof...



Our friendly staff are always happy to help you find what you are looking for, or if you fancy a browse, just take your time and explore to your heart's content!
Here you can explore what Far from the Madding Crowd has to offer, including..
- Keep up to date with Events and News at Madding Crowd by clicking here
- Check out what we've got in the shop with our latest photos here
- Order books to pick up in-store, or be delivered to your door (via our partner site on Hive)
- Buy your ebooks & ebook tokens here
- Find out how we can help you run your own book & theme events
- Contact us with any queries you have here

.
NEW LINES COMING IN ALL THE TIME!